Parent Education Classes & Support Groups
Crossroads of Parenting & Divorce: A foundational guide to effective co-parenting (9/1-9/29)
Download the flyer here: Co-parenting Class Flyer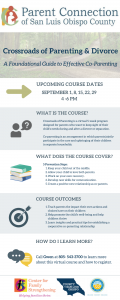 Description: This foundational class is for parents or caregivers who find themselves in a co-parenting relationship.  A co-parenting relationship is defined as parenting with someone else who lives in a different home than you.  This can apply to people who have been married, never been married, grandparents, kin caregivers, and caregivers.
Audience: Parent or Caregivers who are co-parenting
Educator: Gwendolyn Garcia
Date: September: 1, 8, 15, 22, 29
Time: 4 – 6 pm
Sign up: Call or text Gwen at 805-543-3700
Parent Sober Support Group (1st and 3rd Thursdays)
Download the flyer here! Sober support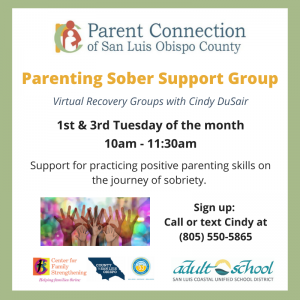 Description: This is a virtual recovery group for parents to support their positive parenting skills on the journey of sobriety.
Audience: Parents at any stage of their recovery.
Educator: Cindy DuSair
Date: 1st and 3rd Thursday of each month
Time: 10 – 11:30 am
Sign up: Call or text Cindy at 805-550-5865
Classes for parents or caregivers with children ages 5 and under
A more peaceful "Fourth Trimester": Creating a supportive postpartum period (7/6-7/27)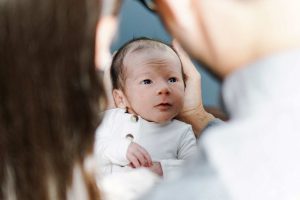 Description: Welcoming a new baby to your family can be both exciting and overwhelming. Join other expecting and postpartum mothers, their partners/support person(s), and others interested in offering mothers postpartum support in this class all about life beyond birth. 
There are three goals for this class. Connect with one another and resources/organizations that can ease the transition and provide support. Discuss common fourth-trimester challenges including adjusting to parenthood and your new family, sleep, meals, housework, and "baby blues". Organize personalized plans for making the fourth trimester and beyond smoother for the whole family.
Audience: For expecting parents and parents of newborns
Educator: Vanessa Veiock
Date: Tuesdays: 7/6, 7/13, 7/20, 7/27  | 2021
Time: 7 pm – 8:15 pm
Cost: $20
Contact: SLO Adult School at 805-549-1222
Register: Register here!
Parent Café (9/9 - 9/30)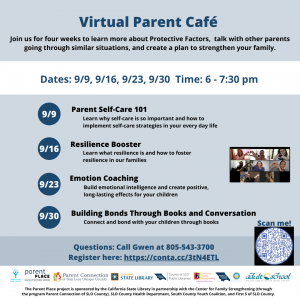 Description: Join us for 4-weeks to learn more about Protective Factors, talk with other parents going through similar situations, and create a plan to strengthen your family.
Audience: For parents of children ages 0-5
Educator: Deanne Ririe
Date: Thursdays, September 9, 16, 23, 30 | 2021
Time: 6 pm – 7:30 pm
Cost: Free
Contact: Gwen at 805-543-3700
Registration: click here to register
Click here to download the flyer: Parent Cafe four weeks in September 2021 English 
"The Parent Place project is sponsored by the California State Library in partnership with the Center for Family Strengthening (through the program Parent Connection of SLO County), SLO County Health Department, South County Youth Coalition, and First 5 of SLO County." 
Classes for parents or caregivers with children ages 6 to 11
Classes for parents or caregivers with children ages 12 to 18
Love and Logic: Online (6/30 - 7/28)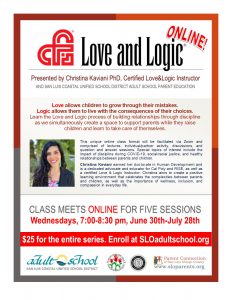 Date: Wednesdays: 6/30, 7/7, 7/14, 7/21, 7/28 | 2021
Time:  7 – 8:30pm
Description: Love allows children to grow through their mistakes. Logic allows them to live with the consequences of their choices. Learn the Love and Logic process of building relationships through discipline as we simultaneously create a space to support parents while they raise children and learn to take care of themselves.
Audience: For parents of children 0-18
Educator: Christina Kaviani PhD, Certified Love & Logic Instructor
Cost: $25 (scholarships are available)
Register here! Download the flyer here: LoveLogic Online Summer21
Positive Discipline for parents of teens (10/7 - 10/28)
Description: Give yourself and your family a gift that will last a lifetime!  This class will help you learn new strategies for positive parenting and teach you how to apply the strategies at home.
Audience: For parents of youth 12-18
Educator: Deanne Ririe
Date: Thursdays: 10/7, 10/14, 10/21, 10/28 | 2021
Time: 6:30 – 8 pm
Cost: Free
Contact: Gwen at 805-543-3700
Registration: click here to register
Click here to download the flyer:Positive Discipline for Teens October 2021 Flyer
Bill Spencer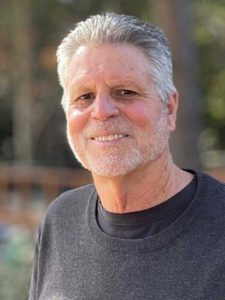 Bill has worked as a teacher, counselor and principal in the public schools for over 30 years. He is a Certified Positive Discipline Associate parent educator and has provided trainings for parents and teachers throughout the United States. Presently, Bill facilitates parent education classes and coaching services through the Parent Connection of San Luis Obispo County. Understanding the pressures and demands that parents are under in these uncertain times, Bill provides support and encouragements for parents to be the best they can be. Bill is there to help them through the journey of parenthood and to create a plan that will work for them and their child. Bill is married to a former first grade teacher and has two grown daughters and 4 grandchildren.
Deanne Ririe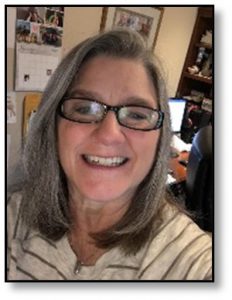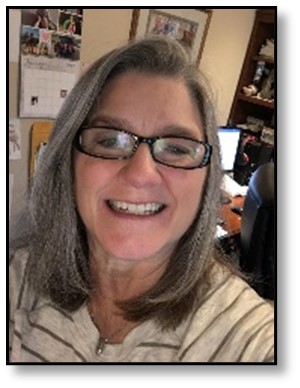 Deanne Ririe holds her bachelor's degree in Marriage and Family Studies.  She and her husband, Joe, have lived and raised their six children on the California Central Coast. She has always loved and looked for opportunities to work with children. While living here on the Central Coast, Deanne has had many opportunities to work with children and teens within the community. Some of her experience includes serving in the schools as a PTA President, classroom aid, and fundraising coordinator. In her church, she organized, planned, and directed a youth camp for girls 12-18 years old. Deanne has also served and enjoyed her time working in Boy Scouts as a chairman and den mother.
One of Deanne's favorite quotes was from John F. Kennedy when he said, "Children are the world's most valuable resources and its best hope for the future." Because of her love for children and her desire to help families, Deanne completed her bachelor's degree in Marriage and Family Studies. She believes that it is through Parent Education that we can protect our most valuable resource and prepare our children for the future.
Bessy Hoffman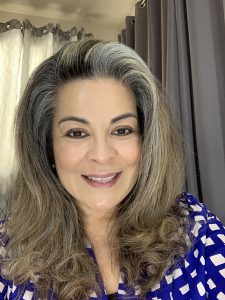 Bessy ha trabajado en la industria de la educacion por mas de 27 años, su carrera comenzó en la Condado de los Angeles y posteriormente en el distrito escolar de Atascadero, ella se ha especializado en educación bilingüe y educación especial en los dos distritos escolares. Bessy ha recibido el Golden Oak Award que es el galardón de honor que la Asociación de Padres y Maestros P.T.A. (por sus siglas en Ingles) otorga a los niños en nuestra comunidad local. El constante impulso de Bessy por el bienestar y el éxito de todas las familias con quienes trabaja también la elevaron en el año 2013 a ser nombrada Empleada del Año en la Academia Academica Santa Rosa en Atascadero. Bessy está certificada en disciplina positiva y continúa su educación con el entrenador Bill Spencer de coneccion para capacitación a los Padres (Parent Connection). Bessy tiene una experiencia excepcional en proporcionar seguridad a las familias, padres y personas al cuidado de los niños dándoles la mejor educación para ayudarlos a tener un futuro exitoso por medio de una buena relación y acercamiento con sus hijos,  Bessy provee capacitación gratuita y confidencial para padres por teléfono y en persona en el Condado Norte (North County)
Claudia Riley
Claudia Riley es mentora y entrenadora de crianza, crecimiento personal y liderazgo. Luego de obtener su certificación como Coach y Oradora a través del prestigioso instituto de John Maxwell Team decidió profundizar y diversificar sus conocimientos a través de la milenaria práctica de yoga y adquirir su certificación como instructora en el 2019.  Ella es una Educadora de Disciplina Positiva certificada. Comparte sus conocimientos a través de mensajes que surgen de su corazón y que ha titulado "Enseñanzas que Liberan".
Su pasión por sus raíces latinx la motiva a educar y crear oportunidades de desarrollo e inclusión para los latinx. Su entusiasmo por aprender y continuar educándose la impulsan a seguir trabajando y abriendo caminos para la comunidad que tanto ama. Su mayor objetivo es inspirar a los seres humanos a alcanzar su máximo potencial, y su filosofía es: "Si no cambiamos, no crecemos. Si no crecemos, realmente no estamos viviendo".
Nació y creció en Medellín, Colombia y a pesar de los retos que vivió ella ha logrado superar muchos obstáculos para hacer realidad sus sueños y ahora dedica su vida a enseñar a los demás cómo hacer lo mismo.
Christina Kaviani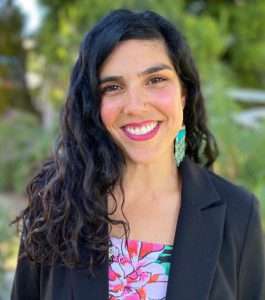 Christina Kaviani earned her doctorate in Human Development and is a dedicated advocate and educator for Cal Poly and RISE, as well as a certified Love & Logic Instructor. Christina aims to create a positive learning environment that celebrates the complexities between parents and children, as well as the importance of wellness, inclusion, and compassion in everyday life.
Stormy Capalare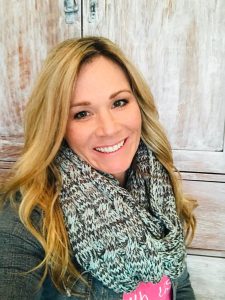 Stormy Capalare is a Mom to a spunky 2nd grader and silly 4th grader and is the wife to a passionate elementary school principal. Ms. C is a Certified Positive Discipline Parent Educator (CPDPE) and Certified Positive Discipline Classroom Educator (CPDCE). She received her degree Interpersonal Communication and holds a Multiple Subject Teaching Credential. She is currently a Transitional Kindergarten teacher. Her experience includes; Director and developer  of nonprofit working with a mentor of high-risk students, District Professional development leader for educators, 11 years of experience teaching and mentoring parents and children ages  6 months-teen, coach and facilitator for parent development courses and founder and director of a preschool program influenced by Reggio Emilia and Montessori approach. Stormy's motto of being perfectly imperfect has led her on the path as a Lifelong learner. She is continuously seeking knowledge and growth. Her passion is Sharing tools, tips, and techniques that have been put to the test, modified, and practiced with families and educators to aid them on their journey working with children. 
Jackie Llamas
Sharon Lovelady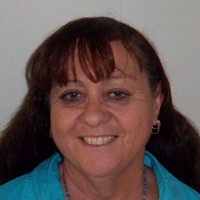 Sharon has a Masters Degree in Criminal Justice Administration with minors in Psychology, Sociology, and Human Services. With over thirty years working in the Criminal Justice System, Youth Corrections, Probation, 
 and Behavioral Health. I can offer strategies that will benefit both parent's and children that are at risk of  involvement in the school disciplinary programs or the juvenile justice system. Sharon's classes help parents have a fresh perspective on how positive discipline motivates children to become good citizens that will lead to being a productive adult. Sharon has taught parenting  programs for over twenty years helping adults learn tools to raise children into healthy adults.