Schedule a Parent Coaching Session:
Are you tired of yelling at and nagging your children? Do you want to find a more positive way to parent? Do you want an approach that teaches important life skills and develops healthy self confidence in your children? Then call or email the Parent Coach today. If you are a parent who is looking for insight into challenging child and teen behavior(s), contacting the parent coach will help you to generate solutions to every day parenting problems. If you want to: learn to set limits, handle disagreements, get your children to do chores and accept responsibilities, then don't put off contacting the parent coach today!
North County & Coast- 805-904-1411
SLO & South County- 805-709-2023
Spanish Speaking- 805-712-5038
What is Parent Coaching?
Parent coaches are professionals with years of experience who listen with compassion to a parent's concerns. We help you sort through conflicting advice and minimize information overload while supporting proven, effective strategies to find clarity with your parenting.
Many of us grew up with parenting approaches that don't fit with the parenting challenges of today. With our own children, we want to find a better way to parent. We know that parenting situations are often emotionally charged; coaching can help a parent find calm in the chaos and stay focused on what is most important, the parent-child relationship.
Parent Coaching Conversations are Designed to:
Create age-appropriate, brain-based strategies which address the child's unique challenges
Build parental strengths and draw on the parent's inner wisdom.
Encourage self-care practices that can be woven into daily life.
Expand a parent's self-awareness, confidence, and competence, with realist progress that leads to sustainable positive change.
Provide support so that more satisfaction, peace, and enjoyment is experienced.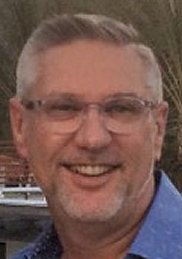 Ron Huxley has been working to help families heal since 1990. Ron believes in taking a strength-based approach that builds on solutions. He believes that the "person is not the problem, the problem is the problem" and he creates strategies that fit each family...
read more