Parent Education and Coaching services for all families
Services designed to make parenting less stressful and more rewarding
Parent Coaching
Judgment-free, individualized, and confidential support to help you parent at your best.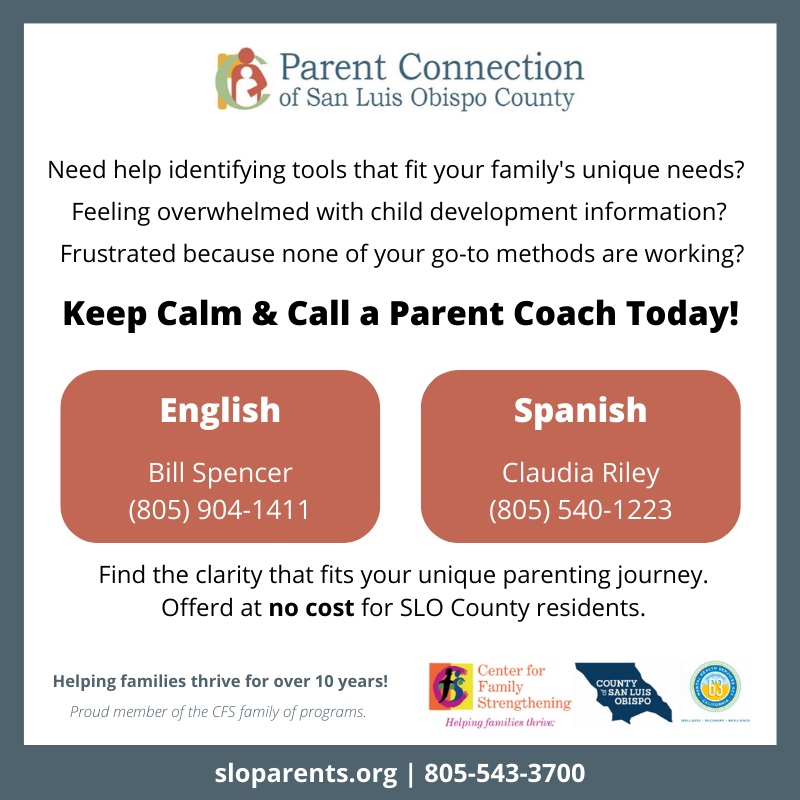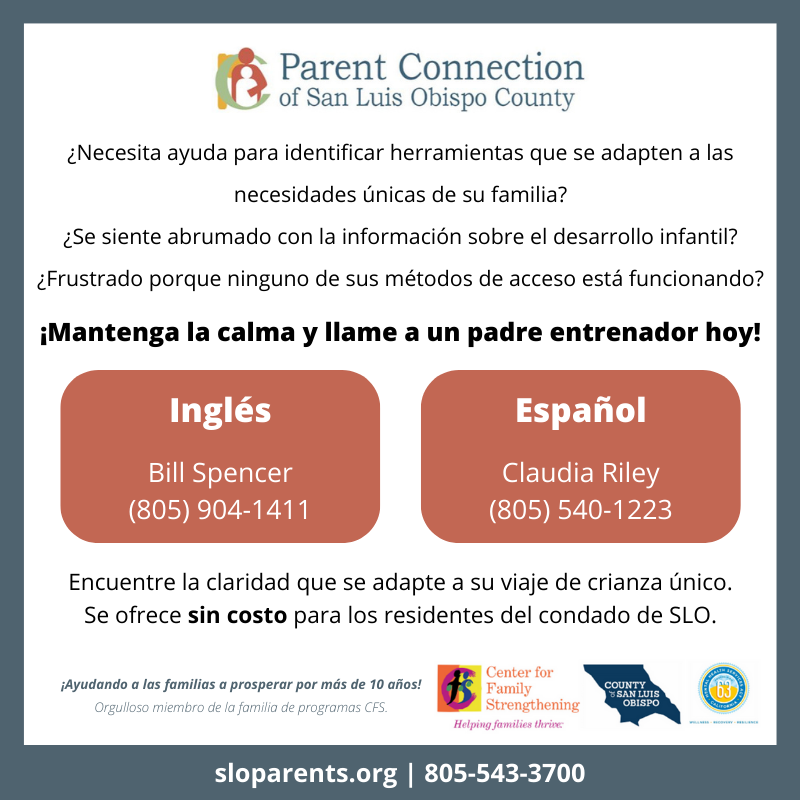 Parenting Classes
Parent Education creates a foundation and more in depth learning experience with peers.
Family Support
Connect with various organizations providing family services.
Increasing the knowledge and awareness of SLO County Community Resources to keep families strong and healthy!
Learn about resources