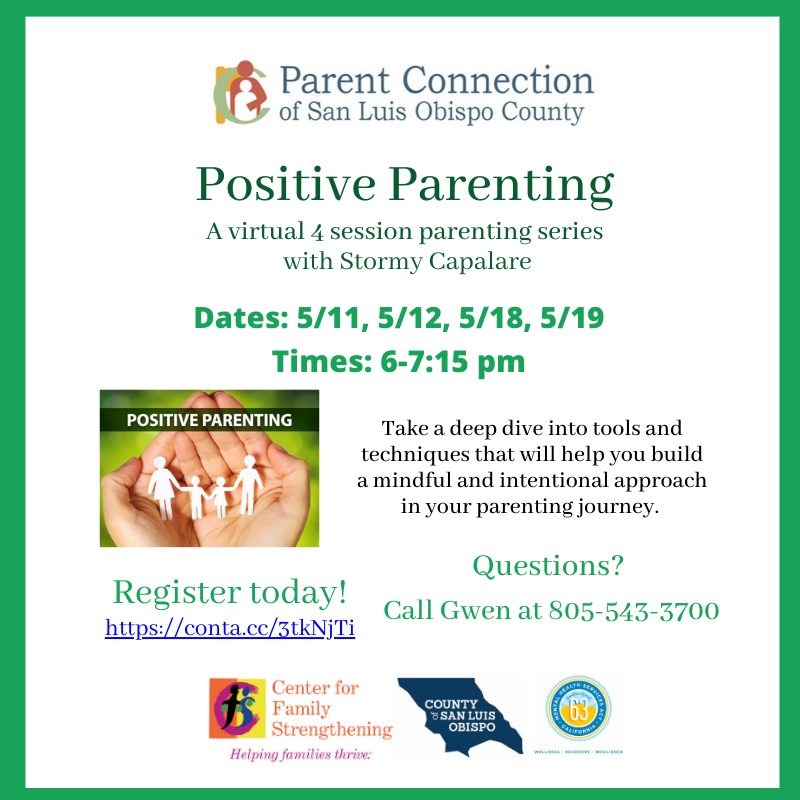 Date
May 11 2021
Expired!
Time
6:00 pm - 7:15 pm
Cost
Free
Positive Parenting: A virtual 4 session parenting course taught by Stormy Capalare
This Positive Parenting parenting 4 sessions series is taught by Stormy Capalare.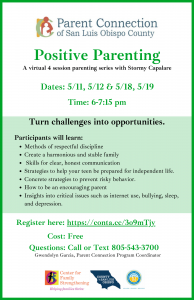 Stormy will help parents take a deep dive into tools and techniques to increase parents build a mindful and intentional approach to their parenting journey.
Learn how to avoid power struggles
How to help their children learn self-control and self-discipline
Changing mistakes into opportunities
Sibling Rivalry
Connection over Correction