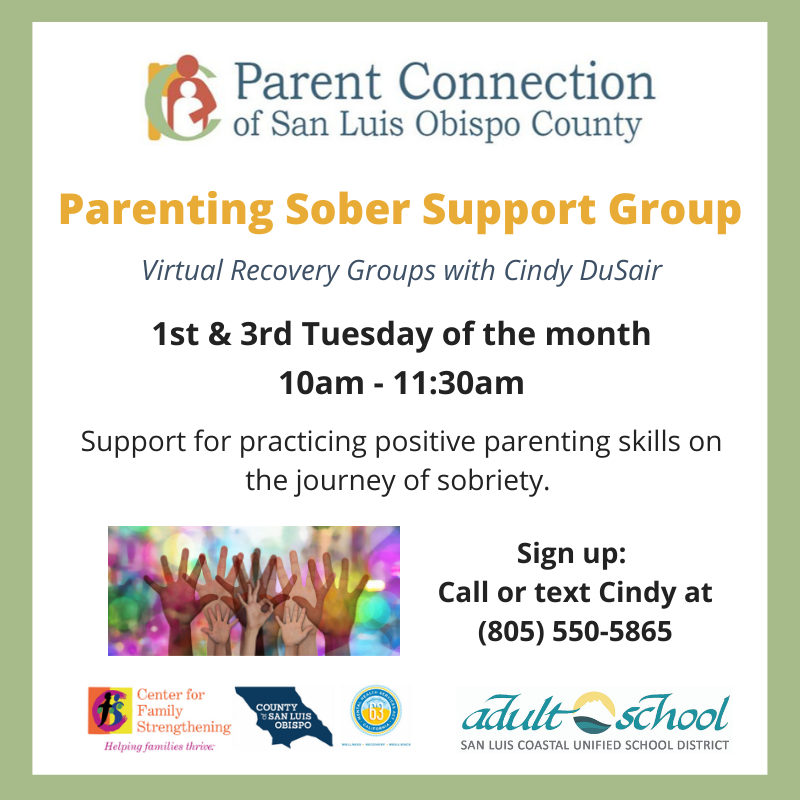 Date
May 11 2021
Expired!
Time
10:00 am - 11:30 am
Parenting Sober Support Group (First & Third Tuesday of the Month)
Class meets on the 1st & 3rd Tuesday of the month from 10 am – 11:30 A.M.
New participants need to register by contacting the instructor via phone, text, or email at (805) 550-5865 or cdusair@buildyournestcoaching.com. (This is an online class.)
Open forum meetings for parents at any stage of recovery who want to get a grip on parenting and stay sober in the process! This group is designed to align parenting foundational principles and tools with 12-step principles so that parents can begin to enjoy both living sober and parenting successfully. This support group is funded by Parent Connection. Group meets online via Zoom.