Local Time
Timezone:

America/New_York

Date:

Nov 25 2019

Time:

06:00 - 07:00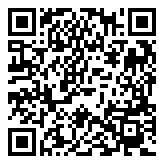 Time
11:00 am - 12:00 pm
Labels
South County Classes
Imaginative Parenting Series
Learn how to connect with your kids and promote their development through dramatic play.
Learn simple, imaginative play techniques with both an expert in play and a licensed clinical social worker and then put their new tools to immediate use in a 40-minute drama and creative play session with their child! Children participate in an enriching activity, and parents walk out ready to continue the learning, fun, and cooperation at home.
To sign up, call 805-473-7163 or visit slolibrary.evanced.info. Please sign up for all seven weeks when possible. (No class on 10/14/2019 & 11/11/2019) Imaginative Parenting Flyer Date List
Sarah Rijnen, the cofounder of Pyjama Drama Learning, has a B.A. in Theater and an M.A. in Education. Having taught young children in the US, Argentina, Finland, and the UK, she believes the best way to support the development of children aged 0-8 is through drama and imaginative play.
Sara Zepeda is a licensed clinical social worker with over ten years of experience working with children and families. She provides training in SLO County on trauma-informed care and mental health first aid. Sara is intimately familiar with the value of relationships in fostering positive change and promoting healthy development. She is so excited to share how imaginative play is an essential piece of the puzzle in the parent and child relationship.
Learn more here: Imaginative Parenting Flyer