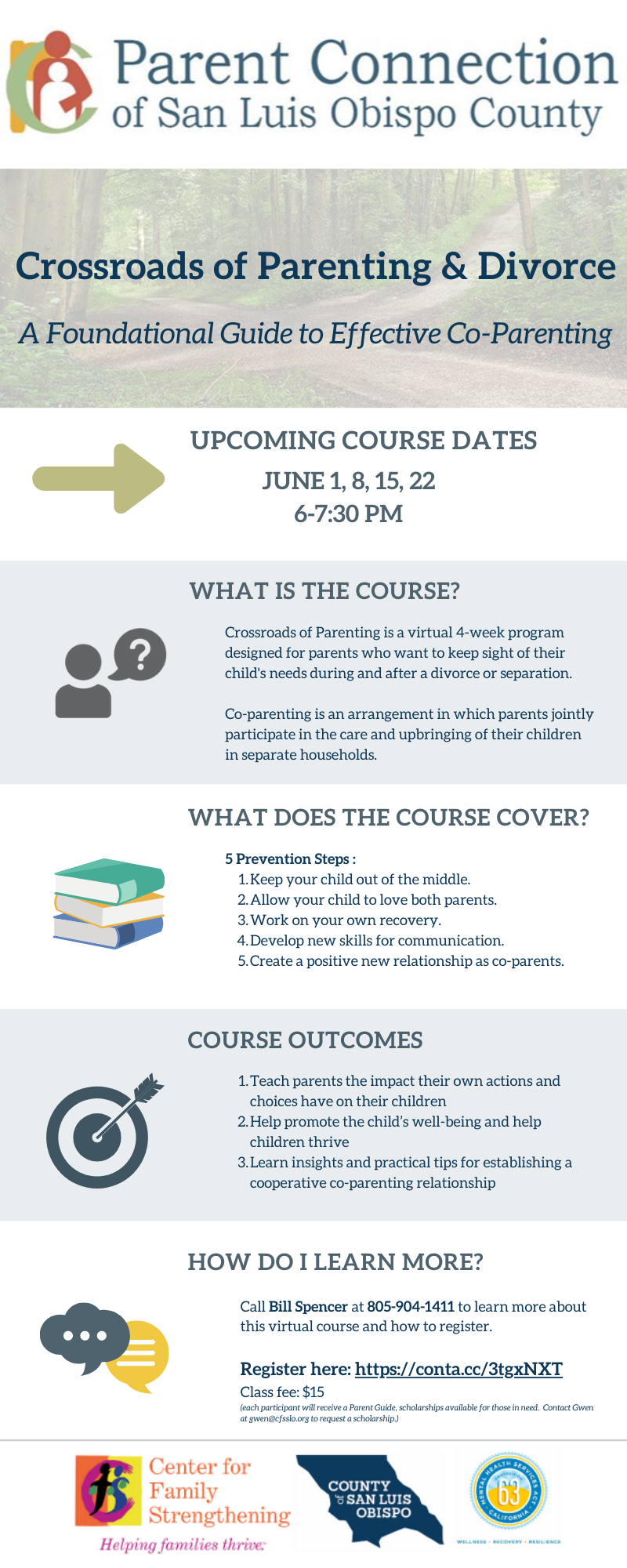 Date
Jun 01 2021
Expired!
Crossroads of Parenting & Divorce (4 week virtual class)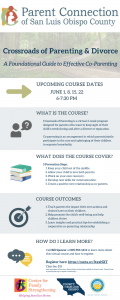 Co-parenting Class June 2021
This class is for parents who find themselves in a co-parenting relationship.  A co-parenting relationship is defined as an arrangement in which parents jointly participate in the care and upbringing of their children in separate households.