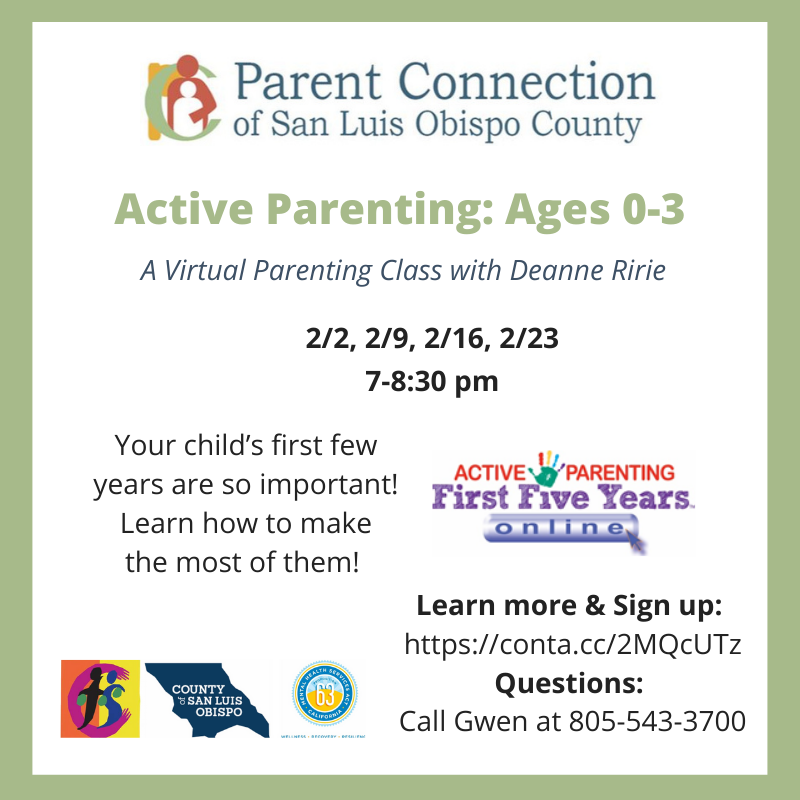 Date
Feb 02 2021
Expired!
Active Parent: Ages 0-3 (2/2-2/23)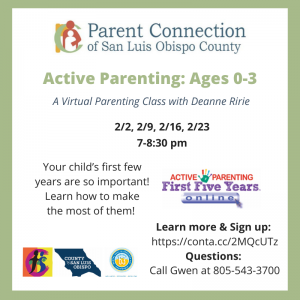 Register today for Active Parenting: Ages 0-3 to learn how to make the most out of your child's first three years.
Your child's first few years are so important! Learn how to make the most of them with Active Parenting: First Five Years, a program for parents and other caregivers. Written by parenting expert (and dad) Dr. Michael Popkin, this course will show you how to nurture your child with a "just right" combination of freedom and nonviolent discipline. Help your kids start strong!
This class will help parents learn:
What a baby's cry means
Ages and stages of development
Building a strong bond
Your child's growing brain
Using mindfulness to keep your cool
Effective discipline young children can understand
Choices and consequences
And much more!
Deanne Ririe is the educator for this class, to learn more about Deanne visit here: https://sloparents.org/parent-educators/
Learn more & Sign up: https://conta.cc/2MQcUTz