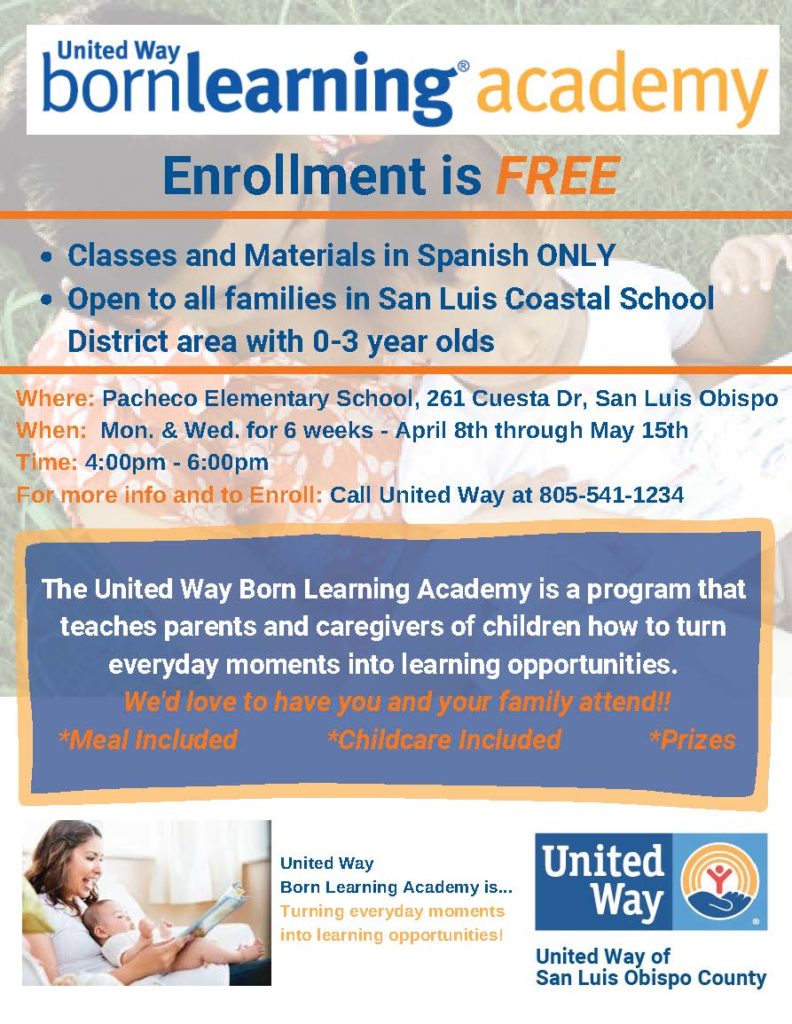 Enrollment is FREE! Classes and Materials in Spanish Only. Open to all families in San Luis Coastal School District area with 0-3 year olds. A program that teaches parents and caregivers of children how to turn everyday moments into learning opportunities.
Date: Mon. and Wed. for 6 weeks- April 8th-May 15th
Time: 4-6 pm
Location: Pacheco Elementary School
261 Cuesta Dr. San Luis Obispo, CA
Call: United Way at 805-541-1234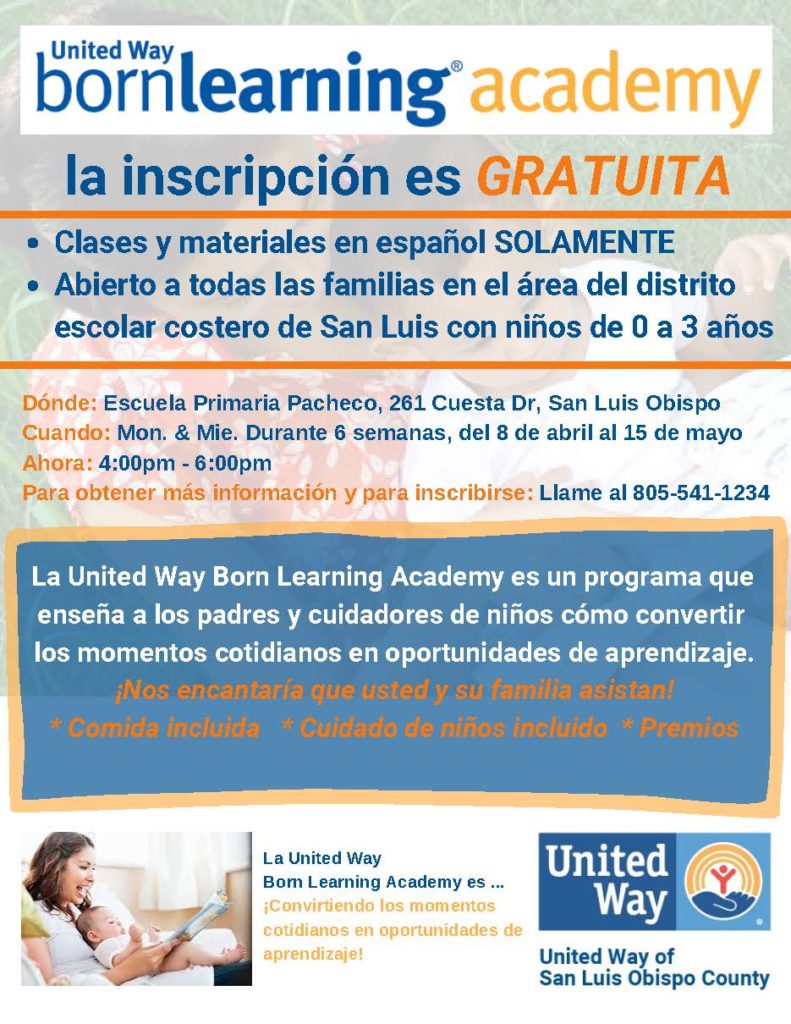 La inscripción es GRATUITA La United Way Born Learning Academy es un programa que enseña a los padres y cuidadores de niños cómo convertir los momentos cotidianos en oportunidades de aprendizaje. ¡Nos encantaría que usted y su familia asistan!
Comida incluida * Cuidado de niños incluido * Premios
Clases y materiales en español SOLAMENTE
Abierto a todas las familias en el área del distrito
escolar costero de San Luis con niños de 0 a 3 años


Dónde: Escuela Primaria Pacheco, 261 Cuesta Dr, San Luis Obispo
Cuando: Mon. & Mie. Durante 6 semanas, del 8 de abril al 15 de mayo
Ahora: 4:00pm – 6:00pm
Para obtener más información y para inscribirse: Llame al 805-541-1234